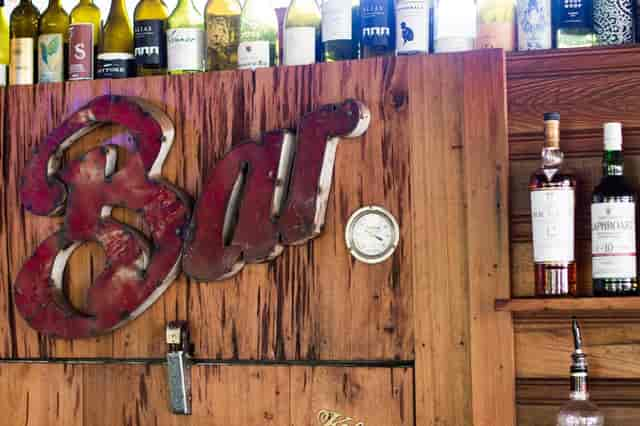 Press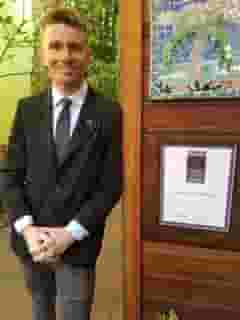 Wine Spectator
Under the direction of Sommelier, Nathan Gray, Third Wave cafe & wine bar, has an award winning wine program. We are honored to be listed in the 2019 Wine Spectator Restaurant Guide as an Award of Excellence recipient.

"
Have You Visited the South's Ultimate Surf Town?"
See full story here: https://www.southernliving.com/travel/travel/new-smyrna-beach
___________________________________________________________________________________________________________________________________________

March 2015- "Welcome to the Third Wave Café in New Smyrna Beach, a Bohemian eatery that delivers."
See the full story here: https://www.orlandosentinel.com/travel/destinations/florida/new-smyrna-beach/os-third-wave-new-smyrna-review-20150329-story.html
___________________________________________________________________________________________________________________________________________

July 2018- "Executive Chef David Moscoso makes African pompano with Yukon Gold potatoes, broccolini and a cherry heirloon tomato rock shrimp butter sauce at Third Wave Cafe & Wine Bar in New Smyrna Beach."
___________________________________________________________________________________________________________________________________________

May 2018- "20 essential New Smyrna Beach bars and restaurants everyone should visit at least once"
See the full story here: https://photos.orlandoweekly.com/20-essential-new-smyrna-beach-bars-and-restaurants-everyone-should-visit-at-least-once/?slide=1&third-wave-cafe-facebook
___________________________________________________________________________________________________________________________________________
Third Wave Press Packet
Chef David Moscoso of
Third Wave Café Joins James
Beard Foundation as a
Smart Catch Restaurant
-
-
Media Contact
Kathy Lundberg
Third Wave Cafe
386.402.7864
204 Flagler Avenue
NSB, FL 32169
thirdwavensb.com
Third Wave Cafe joins other national Smart Catch leaders who are committed to serving sustainable seafood
New Smyrna Beach, FL, May 2018 – Diners at Third Wave Café, under the creative direction of Executive Chef David Moscoso, now have the opportunity to help make the world's seafood supply chain more sustainable. As an official James Beard Foundation Smart Catch restaurant, Third Wave Café has committed to serving seafood fished or farmed through environmentally responsible practices.
With more than 90 percent of the world's fisheries either fully fished or overfished, according to Food and Agriculture Organization of the United Nations, preserving marine life and promoting sustainable farmed options to assure stable fishing stocks is now more important than ever.
Chef David is a leader when it comes to sparking national discussion about the sustainability of our seafood ecosystems as part of the Smart Catch program," said Katherine Miller, senior director of Food Policy Advocacy and program manager of Smart Catch at the James Beard Foundation. "Through their participation, they are ensuring that future generations will have access to responsibly sourced seafood, while also celebrating and educating the public on the diverse flavors the sea has to offer."
As part of the Smart Catch pilot program, participating Smart Catch restaurants receive menu consultations, staff training materials, access to an online Seafood Calculator, marketing resources, and guidance in working with their suppliers so they can make smart seafood choices. Smart Catch's sustainability criteria are powered by Monterey Bay Aquarium's Seafood Watch Program and NOAA Fish Stock Sustainability Index. The criteria are based on the health and abundance of fish and seafood stocks, the impacts of commercial fishing and harvesting on habitats and ecosystems, the degree of bycatch, and the effectiveness of fishery management systems. Smart Catch was created with chefs for chefs to give diners an easy way to choose responsible seafood dishes. The program is just one of the James Beard Foundation's Impact Programs, which showcase the organization's commitment to establishing a more sustainable food system through education, advocacy, and thought leadership. "Being a Smart Catch restaurant is a personal passion of mine. The program is not only an educational tool by helping me identify which species are responsible choices, but it is also a valuable resource for finding suppliers that provide responsibly sourced product, whether wild-caught or farmed." Chef David said. "I have always thought it was exciting to introduce my diners to ingredients they may not be familiar with and serving seafood dishes sourced sustainably has meant using species that are not always typically used in the industry. Joining this program has also provided me with an opportunity to begin a dialogue with the public about the impact that my choices as a chef and their choices as consumers have on the worlds fisheries and our environment." Third Wave Café joins the national movement of chefs around the country who have committed to responsible seafood practices through Smart Catch. For more information and a list of participating restaurants, visit jamesbeard.org/smartcatch.
About the Smart Catch Program
Smart Catch is the James Beard Foundation's sustainable seafood program created with chefs for chefs, with the purpose of increasing the sustainability of the seafood supply chain. The program provides training and support to chefs and gives consumers a simple way to identify and support restaurants that serve seafood fished or farmed in environmentally responsible ways. With more than 90 percent of the world's fisheries either fully fished of overfished, preserving marine life to assure stable fishing stocks and promoting sustainable farmed options is more important than ever. Created by Paul G. Allen to make change on the water, Smart Catch is part of the James Beard Foundation's Impact Programs, which aim to establish a more sustainable food system through education, advocacy, and thought leadership.
Chef Bios
David Moscoso – Executive Chef
Chef Dave's love for cooking began as a young boy, inspired and encouraged by a creative and supportive family. His mother was from Maryland and a true country farm girl. Both his grandparents and great grandparents were working farmers and instilled in his mother a respect for the land and a passion for fresh ingredients that she passed on to Dave. She played a huge role in his life, filling his boyhood memories with garden fresh aromas and flavors of her kitchen. His father, born in Ecuador was the son of Spanish immigrants and an accomplished artist, his canvases displayed his passion for color. Chef Dave's dynamic heritage is reflected in his culinary style. He embraces the influences of his European and South American ancestors as well as his mother's southern roots. After attending culinary school near Washington DC, Dave moved to Port Orange, FL in 1990. There he took his first kitchen job at Down the Hatch Restaurant in Ponce Inlet and was introduced to Florida coastal cuisine. Now with over twenty years of culinary experience, Chef Dave draws from these powerful influences, creating dishes at Third Wave Café & Wine Bar in New Smyrna Beach, FL, that blend international, coastal and southern inspiration. He is a member of the American Culinary Federation and a culinary professional of the James Beard Foundation.
"As the Executive Chef of Third Wave Café and Wine bar, my specialties are in traditional Mediterranean and Southern Coastal Cuisine. I focus as much as possible on sourcing local ingredients with Florida farms and fishing industry with a direct source from fisherman or farm to table."
Brandon Jeffery Stanco – Sous Chef
Brandon was born in 1988, a native to New Smyrna Beach. Throughout his childhood, he grew up eating homecooked meals with influences of his father's Italian side and his mother's southern country flare. He would cook with his grandmother after picking fresh vegetables from the garden, and large family potlucks were a tradition. Moving back and forth between Texas and Florida, he gained experience working in the food industry while running a food truck as well as working beside many talented chefs to learn the trade including Chef David Moscoso at Third Wave Café & Wine Bar. Today his passion is to work with local and fresh ingredients and to add a creative twist to traditional dishes with an emphasis on internationally inspired southern coastal cuisine.