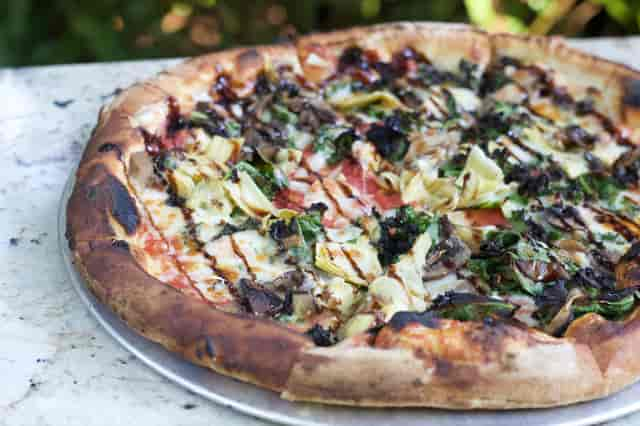 The Chefs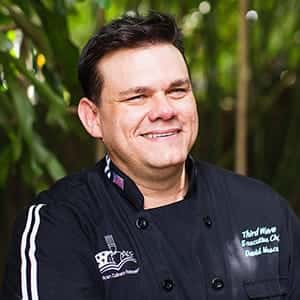 David Moscoso – Executive Chef
Chef Dave's love for cooking began as a young boy, inspired and encouraged by a creative and supportive family. His mother was from Maryland and a true country farm girl. Both his grandparents and great grandparents were working farmers and instilled in his mother a respect for the land and a passion for fresh ingredients that she passed on to Dave. She played a huge role in his life, filling his boyhood memories with garden fresh aromas and flavors of her kitchen. His father, born in Ecuador was the son of Spanish immigrants and an accomplished artist, his canvases displayed his passion for color. Chef Dave's dynamic heritage is reflected in his culinary style. He embraces the influences of his European and South American ancestors as well as his mother's southern roots. After attending culinary school near Washington DC, Dave moved to Port Orange, FL in 1990. There he took his first kitchen job at Down the Hatch Restaurant in Ponce Inlet and was introduced to Florida coastal cuisine. Now with over twenty years of culinary experience, Chef Dave draws from these powerful influences, creating dishes at Third Wave Café & Wine Bar in New Smyrna Beach, FL, that blend international, coastal and southern inspiration. He is a member of the American Culinary Federation and a culinary professional of the James Beard Foundation.
"As the Executive Chef of Third Wave Café and Wine bar, my specialties are in traditional Mediterranean and Southern Coastal Cuisine. I focus as much as possible on sourcing local ingredients with Florida farms and fishing industry with a direct source from fisherman or farm to table."
Brandon Jeffery Stanco – Sous Chef
Brandon was born in 1988, a native to New Smyrna Beach. Throughout his childhood, he grew up eating homecooked meals with influences of his father's Italian side and his mother's southern country flare. He would cook with his grandmother after picking fresh vegetables from the garden, and large family potlucks were tradition. Moving back and forth between Texas and Florida, he gained experience working in the food industry while running a food truck as well as working beside many talented chefs to learn the trade. Today his passion is to work with local and fresh ingredients, and with his creative mind likes to add a twist to traditional dishes with an emphasis on internationally inspired southern coastal cuisine.